3
Pillars of our Investment Methodology
Welcome to Varys Capital
Varys Capital is a total return fund providing secure access to the digital asset class through its dual approach to investment returns in venture capital and quantitative trading strategies.
In order to accomplish this goal, Varys Capital relies on its 3 Pillars.
Deep connections in the blockchain landscape and an unblemished reputation take time and effort to secure, foster, and cultivate. This integrity is the fiber running through each interaction in and outside our investor base.
At Varys Capital, an investor isn't just a financial asset but rather a confidant leveraged to make only the most calculated of decisions.
Each LP is carefully handpicked taking into account a number of factors, with value add serving as the cornerstone of our strategy rather than financial contribution capacity. Collective perspectives are one of our biggest holdings.
The digital asset landscape is constantly evolving - historical data is limited and consensus approaches to quantifying asset values and relationships are scarce. This presents a unique opportunity to exploit market volatility, but only with the use of pre-emptive intelligence and carefully assessed risk.
The fund employs quantitative analysis to invest in primary and secondary opportunities leveraging market extrapolations and automated trading practices closely monitored and adjusted daily.
To complement Varys Capital's quantitative approach, the fund also takes event-driven discretionary positions and special situation-type trades across physical and derivative markets.
Being proactive as opposed to reactive is a necessity in respects to capital placement and management within the digital asset ecosystem.
Developing a fine-tuned infrastructure is only possible with the aid of high caliber personnel employing formats of internal checks and balances, as well as adhering to a set of standards that unequivocally produce results.
Varys Capital's efficiency originates from the management team, each possessing over a decade of experience in cross-complementing arenas. Operating as a true meritocracy, the entire fund is united under the same mandate.
Venture
Capital Placement Portfolio (partial)
Varys Capital only invests in projects with true utility and long-term viability after careful consideration of multiple proprietary factors.
The portfolio is now heavily focused on decentralized financing (DeFi) related platforms and services.
The market landscape has shifted the fund's portfolio emphasis to be centered on early-stage investments and equity plays matched with well-defined exit strategies.

Trading
Multi-Strategy
Varys' quantitatively-driven, ultra low-latency cryptocurrency strategies seek to maximize risk-adjusted returns and minimize downside volatility, leveraging both to exploit profit-rich opportunities.
Asymmetrically weighted position and risk exposure enable the trading desk to not only constantly seek alpha, but to minimize risk concurrently.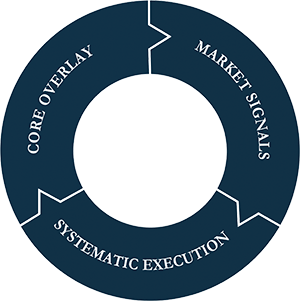 Varys Capital follows a quantitative, data-driven approach to trade both outright (cryptocurrency vs. fiat base currency) and relative value (cryptocurrency vs. cryptocurrency), long and short.
We're agnostic on market direction and our returns are positively correlated with volatility – the greater the daily variability, the greater our opportunity for alpha.
The fund leverages ultra low latency technology to deploy quant-driven models, 24 hours a day. Continuous manual (human) oversight is combined with discretionary strategic overlays to ensure a consistent, systematic approach to risk management.
A New Form of Alternative Assets