Developing Opportunities in Varys Capital's Sectors of Interest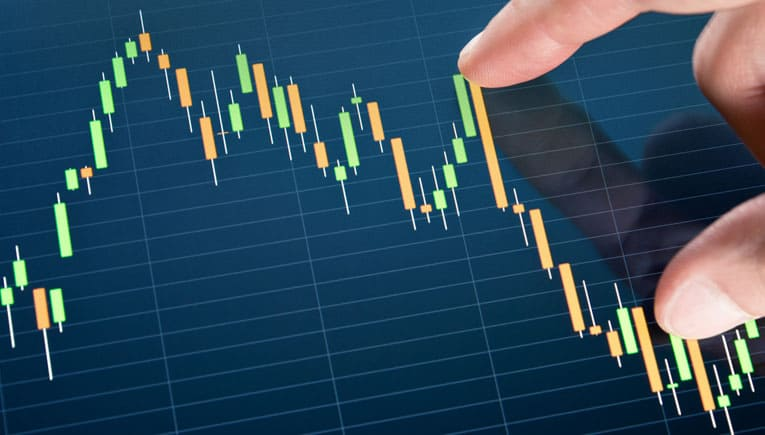 Varys Capital is focused on investment opportunities in growing markets and maintains a close eye on developing and emergent spaces within them. The primary focuses lie within asset management, commercial exchanges, trade finance, digital asset infrastructure, and the e-sports and gaming industries. The following developments demonstrate just how quickly these fields move and how important it is to be on the ball for each of them.
NASDAQ Exchange Proves Bullish on Blockchain
In 2018, Nasdaq's Head of Blockchain Product Management Johan Toll stated that the exchange is "all-in" on blockchain and the following year has proved him right. Since that time, the stock exchange has published its own series of blockchain and digital asset news articles that provide a wealth of information, heightening the flow of information about new innovations.

In 2019, the exchange led a $20 million Series B funding round in Symbiont, which aims to bring assets previously custodied by blockchain into widespread adoption. Symbiont maintains a blockchain system that integrates with the Nasdaq Financial Framework and allows users to issue digital securities and act as the sole custodian for the assets. Financial firms such as Vanguard, Ipreo, and Ranieri Solutions have already bought into using the system. Microsoft's Azure has also partnered with the NFF to streamline some of the concerns involved, making tokenizing assets and settling payments faster and more efficient.
Fidelity Investments Pushes Forward into Europe

In 2019, Fidelity Digital Assets launched a digital asset trading platform available in the United States and connected its first exchange partner by the end of the year. Additionally, they won a trust charter from the New York State Department of Financial Services, which allowed them to onboard new clients within New York State and added credibility to the new firm's offerings. Fidelity Digital Assets' current aim is to provide bitcoin transactions at the best rates, sourced from various different exchanges.
As of January 2020, Fidelity announced that it is now also a custodian for bitcoin held by the London-based digital asset investment firm Nickel Digital Asset management. The head of Fidelity Digital Assets Europe, Chris Tyrer, indicated that they "see those three factors slowly resolving themselves, and as a result we are seeing a pick up in institutional investor interest." He added that the firm was attracting further attention from family offices, wealth managers, and digital asset firms.
Blockchain Enables Cross-Border Transaction Fluidity
This month, Visa unveiled its new tokenizing service for United States customers named Visa Token Service. This adds to its previously established range of blockchain offerings, which includes Visa B2B Connect. The service will allow consumers to settle cross-border payments at economical rates while ensuring the process is as streamlined and easy as possible. This service will replace the previously used Visa Checkout service and represents a more user-friendly version of the platform.
Visa indicates that the intent of the service is to work anywhere that accepts their cards, and will help shrink the normally expensive foreign transaction fees. The system will also be highly integrated into mobile solutions to avoid needing to carrying a physical card around and will function with Samsung Pay.
New Blockchain Developments in Data Infrastructure
The two titans of data infrastructure, Amazon and Microsoft, have brought an unlimited amount of compute power to startups through their AWS and Azure offerings. Gone are the days of heavy up-front investing in server hardware to get a venture off the ground. Now, you can simply purchase a scalable amount of compute power to meet your immediate requirements and no further, releasing valuable capital for more pressing needs.
Both AWS and Azure are blockchain capable as of 2019. In April, Amazon added a fully managed blockchain service to AWS, and in May, Microsoft followed suit with Azure. Rahul Pathak, general manager for Amazon Web Services, stated, "Amazon Managed Blockchain takes care of provisioning nodes, setting up the network, managing certificates and security, and scaling the network. Customers can now get a functioning blockchain network set up quickly and easily, so they can focus on application development instead of keeping a blockchain network up and running." Companies such as AT&T, Nestle, and the Singaporean investment market The Singapore Exchange have signed on to use AWS Blockchain services. Likewise, companies such as Interswitch, Buehler, and Starbucks have signed on to use Azure's blockchain services.
The Mobile Gaming Market is Exploding
Over the past ten years, smartphone adoption in the United States has increased by nearly 400% and continues to grow. As of 2018, nearly 80% of the United States population had access to a smartphone. When the iPhone launched in 2007, it was widely considered a status symbol. Today, they are as ubiquitous and necessary as a household toolbox. No single device in history has compressed as many separate functions into such a small form factor. With the rise of the smartphone has brought with it an app market ecosphere that reflects the pressing needs and desires that people hold dear.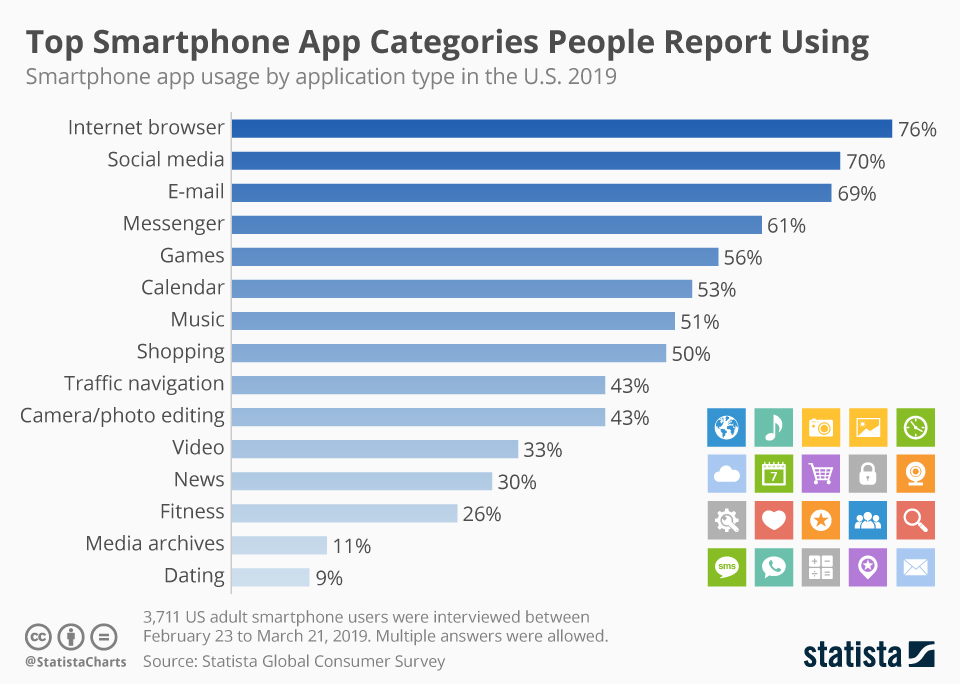 Gaming, in particular, is the largest biome within the app ecosystem, and allows for the greatest amount of flexibility and creativity. Browsing, email, messaging, and social media are generally handled by either the smartphone's in-built function or by a relatively small selection of applications. Varys understands the depth and breadth of the power of the gaming sector, and the revenue that it can drive. When Pokemon Go exploded onto the scene in 2016 and generated record-shattering initial profits for in-app purchases, it was thought to be a fad, but four years later its strong revenue generation continues.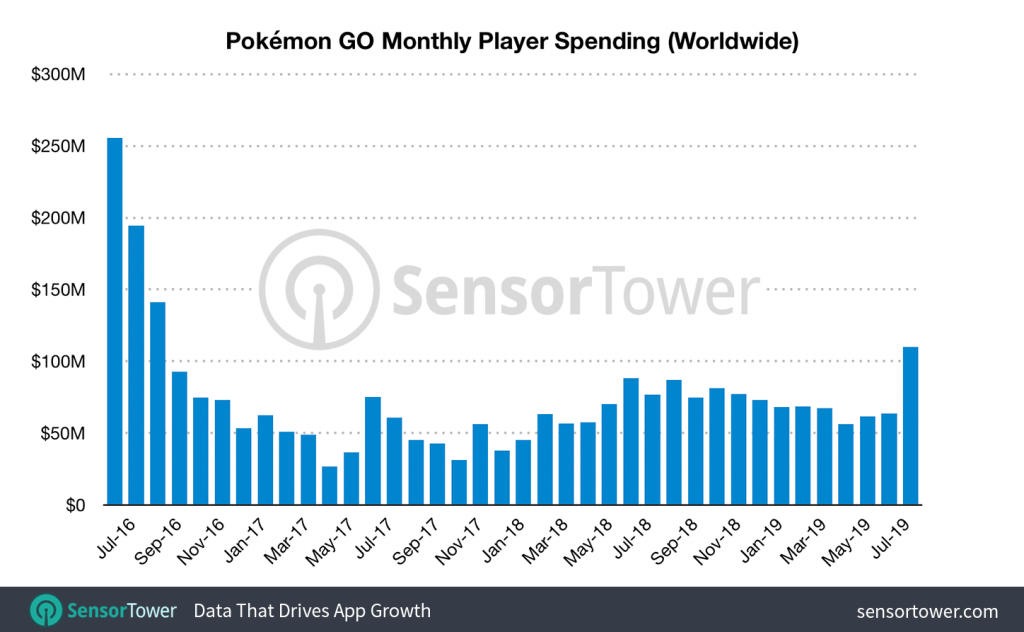 Other gaming companies have also demonstrated the power that mobile can drive. Blizzard Entertainment has been one of the premier innovators in gaming over the past several decades and is heavily committed to developing a mobile presence. Their e-Sports competitive title Hearthstone allows for crossplay between desktop computer and all mobile form factors. In addition, they are releasing mobile followups to their award-winning titles, beginning with the announcement of Diablo Immortal. Blizzard and its target demographic is so heavily invested into mobile that with their most recent yearly convention, they have also moved to a secure, paperless system for admission, moving to strictly using mobile app-based ticketing system for their 40,000+ attendees.
Conclusion
Many of these markets are intertwined and synergize with each other, making an individual focus on them all the more important to determine where opportunities lie to ensure funds are allocated appropriately. On the flip side, though, having experience with how these markets interact with each other can provide a unique perspective that will aid in making the wisest possible investments.
If you have questions about our fund or would like to be sent investor documents, you can contact our investor relations department at contact@varys.capital.