Year in Review, Recapping Digital Asset Progress in Thailand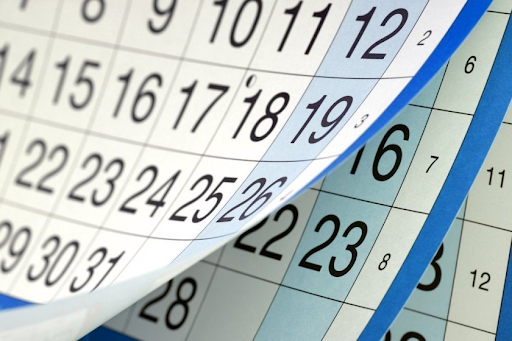 Thailand Continues to Push Blockchain and Digital Assets Forward in 2019
Thailand has well-earned its reputation as one of the digital asset hotspots of Southeast Asia. The Thai government has been laser-focused on introducing blockchain not only into the financial markets but finding innovation to utilize blockchain in everyday processes. What follows is a selection of the most impactful changes discovered in Thailand throughout the year.

Thailand Develops Blockchain-Based Voting System
In January, Thailand's National Electronics and Computer Technology Center (NECTEC) officially finished development on a system that uses blockchain to record votes for elections. The system's benefits not only include streamlining the voting process and reducing paper waste, but also providing a public and indelible record of all votes cast to reduce voter fraud. At the time, NECTEC sought partners to test its system with smaller voting blocs, such as those in universities, provinces, and communities.
Following the announcement, interest was sparked in other countries at the concept of utilizing blockchains within the context of elections. In May, blockchain was used for 25 million of the 193 million votes cast during the 2019 Indonesian elections. Blockchain was also used to allow currently overseas West Virginian voters in the United States to vote in local elections, where the system will be returning in 2020.
Blockchain-Based Securities Greenlit in Thailand
In February, Thailand's National Legislative Assembly approved an amendment to allow traditionally traded such as stocks and bonds to be issued via blockchain. The addition to the regulations aims to increase efficiency and reduce cost in the trading process. Security token offerings that have features akin to traditional securities, such as those that provide voting rights, dividends, or profit-sharing would be regulated under this act as well.
Stock Exchange of Thailand Announces Three-Year Strategic Plan to Integrate Digital Assets
The Thai SET announced in March that it plans to roll out a digital asset platform in 2020, detailing a plan that will run from 2019 through 2021. The plan aims to not only completely digitize the capital market infrastructure to reduce waste, but also construct a new platform that will support the trade of digital assets. SET President Pakorn Peetathawatchai indicated that digital assets will "take the Thai capital market to the next level."
Second Phase of Project Inthanon Goes Live
In May, the global information technology firm WIPro Limited and enterprise blockchain software firm R3 developed a blockchain-based solution to facilitate the transfer of digital assets between the Bank of Thailand and eight commercial Thai banks. This solution represents the first phase of Project Inthanon, which will allow banks to settle transactions in real-time using a blockchain-based Central Bank Digital Currency. The intent of this development is to streamline interbank transactions and increase efficiency, and to prove that blockchain-based solutions can enhance and possibly replace slower legacy transaction methods within the banking system.
Project Inthanon is an initiative led by the Bank of Thailand that will allow domestic banks to use digital assets for more immediate fund transfers. The third phase will involve the Bank of Thailand collaborating with the Hong Kong Monetary Authority to allow cross-border digital asset transactions and implement foreign exchange transactions. More news is expected on this development in 2020.
Kasikornbank Launches Letter of Guarantee Service on Blockchain
In June, Kasikornbank launched a service issuing letters of guarantee entirely electronically using blockchain. The new service, administered via BCI Co, offers the complete cycle of letters of guarantee, including issuance, renewal, and immediate delivery to the beneficiaries. The service's goal is to cut the costs of document management and supervision, while streamlining work processes and preventing forgeries. The service will allow for real-time updates and will speed up the issuance process by cutting waste and delivering documents more quickly.
First Legal ICO Launched in Thailand
In October, Thai financial services firm Seamico Services was greenlit by the Thai SEC to operate the first endorsed ICO portal SE Digital within the country, which hopes to raise between 2 and 3 million baht through the token sale. SE Digital will allow for both the issue of ICO tokens as well as offering a suite of additional related services, such as primary issuance, KYC/AML services, secondary market access, and strategic advisory. Being first to market, SE Digital will also provide educational material in order to get business partners on board. Stephane de Baets, the founder and president of Elevated Returns, one of Seamico's strategic investors, announced a desire to expand into further Southeast Asia markets including Taiwan, Korea, Japan, the Philippines, Indonesia and Singapore.
Ministry of Finance Utilizing Blockchain for Financial Measures
In November, the Thai Ministry of Finance announced three new blockchain projects in collaboration with Krung Thai Bank. The agency intends to use blockchain to issue value-added tax (VAT) refunds to tourists, one of Thailand's largest market sectors responsible for 50 billion baht of purchases per year. The goal is to increase transparency, security, and speed, and to prevent fraudulent refund claims. The offering officially went live in early December.
Around the same time, the ministry announced that blockchain would be used for government procurement of goods and to issue savings bonds. The goal of both measures would be to reduce the turnaround time to proceed through regulations; currently, it takes fifteen days to issue a savings bond, which could be as low as two days under the new framework.
Thai Foreign Exchange Superrich Adding Digital Assets
Well-known currency exchange Superrich announced in December that it is adding digital assets to the group of currencies that it is offering. Pending regulatory approval from the Thai SEC, Superrich plans to offer digital assets at its 49 locations, citing a desire to "adapt new technology to serve customer demand and compete with other money changers." Although the regulatory framework is complicated as it deals specifically with currency, and also falls under the jurisdiction of the Bank of Thailand, once complete the exchange will be the first in Thailand to operate a digital asset exchange supporting foreign currency.
Bangkok Bank to Roll Out Letter of Credit Blockchain Service
Bangkok Bank aims to roll out a blockchain-based letter of credit service in December, which will use R3's Corda system as a platform. The system will support domestic as well as foreign business, and intends to shorten the transaction process from ten days down to one. Executive Director Charamporn Jotikasthira stated, "The bank can shorten the process of L/C verification with greater security and transparency. This provides more potential to grow trade finance business from next year." Pilot transactions have already occurred with a company in Indonesia as its employees, customers, and bank partner have all expressed buy-in regarding the technology.
Conclusion
It's clear that the blockchain advancements seen this year show no sign of slowing down. Many of these innovations had been discussed in years past and have only come to fruition this year. What's more, there are new updates still to come in 2020, such as the third phase of Project Inthanon as well as expanding voting record blockchain adoption and additional ICO offerings laid out now that the framework has been set up.
If you have questions about our fund or would like to be sent investor documents, you can contact our investor relations department at management@varys.capital.