ICHX's iSTOX Revs Up for a 2020 Launch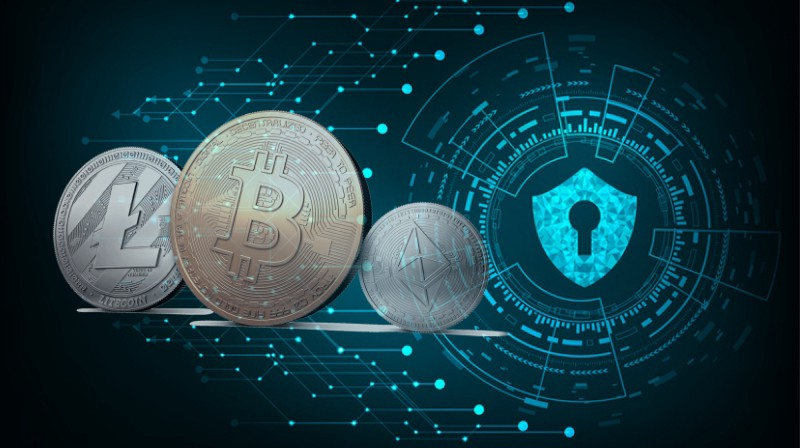 Singapore's Security Token Exchange Thunders Onto the Market
Over the last couple of years, security token offerings (STOs) have been quietly percolating as an alternative to the unconstrained and uncertain basis that ICOs had previously offered. As an investment in an STO is directly attached to some real-world, tangible item such as assets or revenue, investors can feel much more comfortable agreeing to support such a project, knowing that this real-world connection exists.
Chia Hock Lai, President of the Singapore FinTech Association stated that STOs will allow individual assets to be tokenized in ways that could only be facilitated by advancements in blockchain technology. Chia noted that a Singapore FinTech Association firm had created a method to utilize RFID tags connected via blockchain that would allow investors to retrieve the status on any asset their investment was represented by – whether they be machinery or physical assets or even living forms of chattel such as cows or other farm animals. Now, ICHX Tech's STO trading platform iSTOX has secured Series A funding and is moving towards a promising launch in 2020.
Timeline of iSTOX's Development
iSTOX began catching headlines in 2018 when they began to attract investments from individual management entities such as The Singapore Exchange (SGX) and Heliconia Capital Management. Additionally, it began to attract talented individuals towards its board of directors such as Chew Sutat, Executive Vice President at SGX and Chua Kim Leng from the Monetary Authority of Singapore (MAS). The experience gained from acquiring a MAS official would prove helpful, as ICHX's primary objectives at the time were to acquire needed licensing and align the platform with Singaporean regulations. Chua stated, "I see great potential for a blockchain-based platform that is well regulated and supervised. It not only enhances efficiency and creates new investment and fundraising opportunities, but also provides users with greater assurance and confidence in using the platform."
iSTOX was admitted into Singapore's regulatory sandbox in May 2019 to ensure that they are amenable to Singapore's fintech and digital asset regulations. As of this writing, this requirement has been met. iSTOX's website states that they are licensed by the Monetary Authority of Singapore and are a recognized market operator. The first batch of token issuers and investors have already been on-boarded and are currently utilizing the platform, as the platform is fully functional within the sandbox for this group as of October 2019. Now that iSTOX has the approval of both Singaporean regulators and financial institutions, culminating in the completion of a Series A funding round, it appears that they are progressing as scheduled. As the platform is technically functional and already operating with its pilot group of users, this funding will be focused on growing the platform's investor base.
ICHX stated in a press release that the platform is slated to move to full availability and operation in early 2020 and that iSTOX will be the first fully-regulated capital markets platform to administer the trade and issuance of digital asset securities in Singapore. Special attention is being paid to compliance, as a legal panel comprised of several law firms knowledgable in digital assets will be on hand to assist investors. ICHX further indicated that while iSTOX utilizes blockchain and smart contract technology, it does not exchange digital assets directly and conducts all transactions using fiat currency.

The Value Proposition of iSTOX
iSTOX's primary function is to streamline the issuance of tokens while providing a framework to comply with market regulations. As of now, the platform allows users to tokenize stocks, bonds, equities, securities, and other debt instruments. Combining this streamlined, regulated framework with the ability to tag and assign physical assets will allow users a great deal of granularity, real-time record keeping, and accountability. iSTOX will also provide users with a secondary trading platform, as compliance has been a concern among STO investors. Further investment plans into other Southeast Asian markets are planned. Most notably, ICHX already has a significant presence in Thailand's fintech sector. One of ICHX's backers, Phatra, is headquartered in Bangkok and has a noted desire to expand its customer base to younger investors who would be well-positioned and inclined to invest in digital assets. Phatra's level of investment was enough to singlehandedly meet the minimum amount for the funding round.
STOs contain significant advantages over both prior digital asset fundraising methods like ICOs, given that they have the infrastructure and regulatory framework to give surety and assurance to investors that their funds will be used responsibly. However, they also have advantages over traditional fiat options such as IPOs. As of now, investment banks still dominate the IPO space, as the regulatory qualifications surrounding them can only be met by large institutions. STOs allow for crowdfunding and other democratized investment options involving investors directly instead of having to navigate through an intermediary institution.
Furthermore, STOs offer fractional ownership and low barriers to entry, allowing anyone to enter at an investment level of their choosing. Many times, traditional investments are only available to accredited investors or have other significant minimum investment hurdles to clear before an investor can be considered. They are also not bound by the mechanical limitations of traditional financial markets, such as transaction clearing times, banking hours, or country-specific restrictions. Essentially, STOs address not only many of the concerns of ICOs regarding accountability and regulation while maintaining many of the advantages that digital assets hold over traditional financial markets. The thrust of iSTOX's press release mirrors this, stating that there is a significant market whose needs are not met by traditional capital market mechanisms.
Conclusion
The impending launch of iSTOX has implications not only for Singapore, but for Southeast Asia as a whole. SEA is a tightly-connected financial region, evidenced by Phatra's vigorous investment in the platform. As iSTOX plans to expand to further countries in the region once its initial pilot phase is complete, it will be a welcome addition to the digital asset ecosystem.
If you have questions about our fund or would like to be sent investor documents, you can contact our investor relations department at management@varys.capital.